Shipping Policy:
We ship UPS Ground. In-stock items will ship within 24 hours from the time your order is placed, Sunday thru Thursday. Please allow between 1 and 7 business days for delivery depending on location. 
Look for a call from one of our Toy Experts as it is our practice to verify address AND check to see if you would like your gifts wrapped.  Also, you will be contacted direct for any additional payments before toys are shipped out due to UPS add ons for different regions if applicable,  so please provide us with a valid phone number.   If we can not reach you by phone, your order will be cancelled in 72 hours.
Basic shipping fees for Kidstoptoys.com 
Shipping is $14.95 per destination
but does not include items that have been tagged Curbside Pick-Up only. If purchased and wanting item to be shipped, you will be notified the cost for shipping.
We ship Continental U.S. only.  We only ship to the 48 states at this time.
Some items on our web site are for Curbside Pick-Up only.  If one out of our local wishes to purchase one of these items, shipping costs will be added on.  At times, when we run a special sale or event online,  it is necessary to charge for shipping and gift wrap as we see our costs for shipping escalating during these times.    We will notify you with a call or email as to what the additional costs are.   Free shipping is not available for sales events.  Gift wrap fee is $4.00 per item or box.
Please Note:
We occasionally have our vendors ship directly to your door (which means less handling, less time in shipping trucks). Depending on stock levels, these items should ship within 2 to 3 weeks. We reserve the right to limit quantities available for sale or sold, and that at any time to correct, cancel, reject or terminate any order for any reason whatsoever at our sole discretion, whether or not the order has been submitted, confirmed and/or charged to your credit card.
Shipping Deadlines
When time is of the essence, we strongly suggest 3 Day shipping or 2nd Day Air. For Christmas, we will not be able to guarantee on-time delivery on orders placed after December 16th. We want to ensure all packages arrive in time so please use 3 Day Ground and after the 21st of Dec. use 2nd Day Air. Overnight and 2nd Day Air is available. Call us at 480-609-9012 for this service and we will be happy to make this work.   Charges will appear separately on your bill. Orders placed after 1:00 pm may cause delay of one day.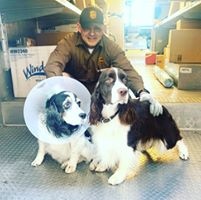 Weekend Delivery
Not a problem. Need a gift delivered on a Saturday, within the Phoenix/Scottsdale area, just call 480-609-9012 and we can set that up for a weekend delivery. Birthday party or baby shower gifts can be coordinated for a weekend delivery. The fee is an additional $25 which will appear as a separate item on your bill.
Cancellations
If you have placed an order and would like to cancel it, please, call us immediately at 480-609-9012 so we can pull it from the ship-out stack. If we need to recall a package that has left our door, the fee is $15. Please refer to our Returns Policy Section for ease of returns.
Out of stock items
Out of stock items can happen as a customer is taking an item off our shelf to purchase at the same time you are clicking on your selection and selecting your gift wrap! Thanks to our loyal customers who shop our toy store often, many toys are leaving our store on an hourly basis. Therefore, an item may be out of stock even though it does not say so on the web page. Never fear – first your phone will ring (if no answer the email goes out to you next) with our suggested replacements with never a price increase! By calling you immediately, we can avert all disasters and suggest a wonderful substitute if this situation occurs. We have lots of great toys; we just can't fit everything on the web pages. Thanks for your understanding, it's hard to imagine but it happens. Our favorite toys? gone in a flash!
Return Policy:
We want you to be completely happy!! We hope you love it – if not just send it back. Easy Peasy! Kidstoptoys.com offers a 60-day money back guarantee on all toy and baby products. Item(s) must be returned to Kidstop within 60 days from the date of purchase to receive a full refund.


If you return a product after 60 days, you'll receive a store credit. Kidstop does not cover the cost of return shipping. We are happy to offer you a prepaid return label. We will simply deduct the associated costs from your refund. Unfortunately, shipping costs cannot be refunded. All merchandise must be returned in sellable condition and in its original packaging.
Clearance Items
From time to time we have items on clearance. Our policy is these items are non-refundable.
Defects & Damages
DEFECTIVE: If you believe a product has a manufacturing defect, please, please first make sure that instructions were followed and install NEW batteries correctly (if applicable). We often see problems with old batteries purchased from Costco or Walmart. Rotation of battery placement & sell through is key for toy folks. We recommend Home Depot as a source for batteries. If you're still having trouble please bring the product to Kidstop for inspection.
DAMAGE: If a product is damaged, please return it to Kidstop asap.
*Manufacturers have differing policies on how we handle defects and damages. We may be able to replace it on the spot or you may be required to contact the manufacturer direct. We can provide a contact number A/R.

Restocking fees
Items returned without complete original packaging and/or proper shipping materials could be subject to a 25% restocking fee. Missing warranties are subject to an additional 10% restocking fee.
Refused packages
Any package which is either refused by recipient, or undeliverable, will be refunded at the original purchase price less a fee of $20 on the original purchase price. This is necessary because of exuberant return shipping charges imposed by UPS.
Internet orders over $99 ship for free. However, if you return a portion of your purchase, the $9.95 shipping cost will be subtracted from your refund.
EXAMPLE: Original purchase $125 - return $50 = $75 purchase.
Refund = $65.05 ($75 - $14.95)
Returns by mail
Email us at

[email protected]

. Include your order number, the item(s) you wish to return, and the reason for the return.
Please ship your return via UPS, FedEx, or the postal service to the address below, and include your original receipt or a copy. We recommend you use a shipping service with proof of delivery and tracking options. Kidstop is not responsible for lost or damaged returned packages.
Please allow 14 days for us to receive and process any returns by mail. It may take up to two billing cycles for the credit to appear on your statement.
Non-Returnable Items
Special order items *(cannot be cancelled once placed)
Custom furniture orders *(cannot be cancelled once placed)
Opened potty seats
Opened bathtubs
Opened feeding utensils and sippy cups
Opened/used strollers
Opened/used car seats
All mattresses
Baby hats and diaper covers
Mail returns to: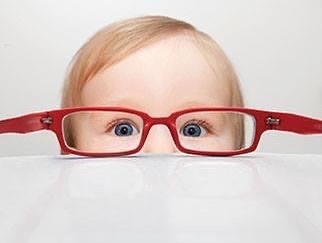 Kidstop
c/o Return Dept.
6990 East Shea Blvd. #103
Scottsdale, AZ 85254